Podcast
Listen to Jayme's Face to Face Mentoring Show
Ep.86: God of Wonders: Living In Awe and Fully Alive with Faith Blatchford
Face to Face Mentoring Podcast Ep. 86 Show Notes
• Faith shares her God story
• Behind-the-scenes of her newest book God of Wonders
• A special sign "Fall on your Face" in her prayer room
• God of Wonders is a 40 Day Journey of Faith
• Great reminder: Every breath we take is a gift from God…pause…in Awe!
• Psalm 4:4 Her favorite verse and a special invitation
• Faith prays over us!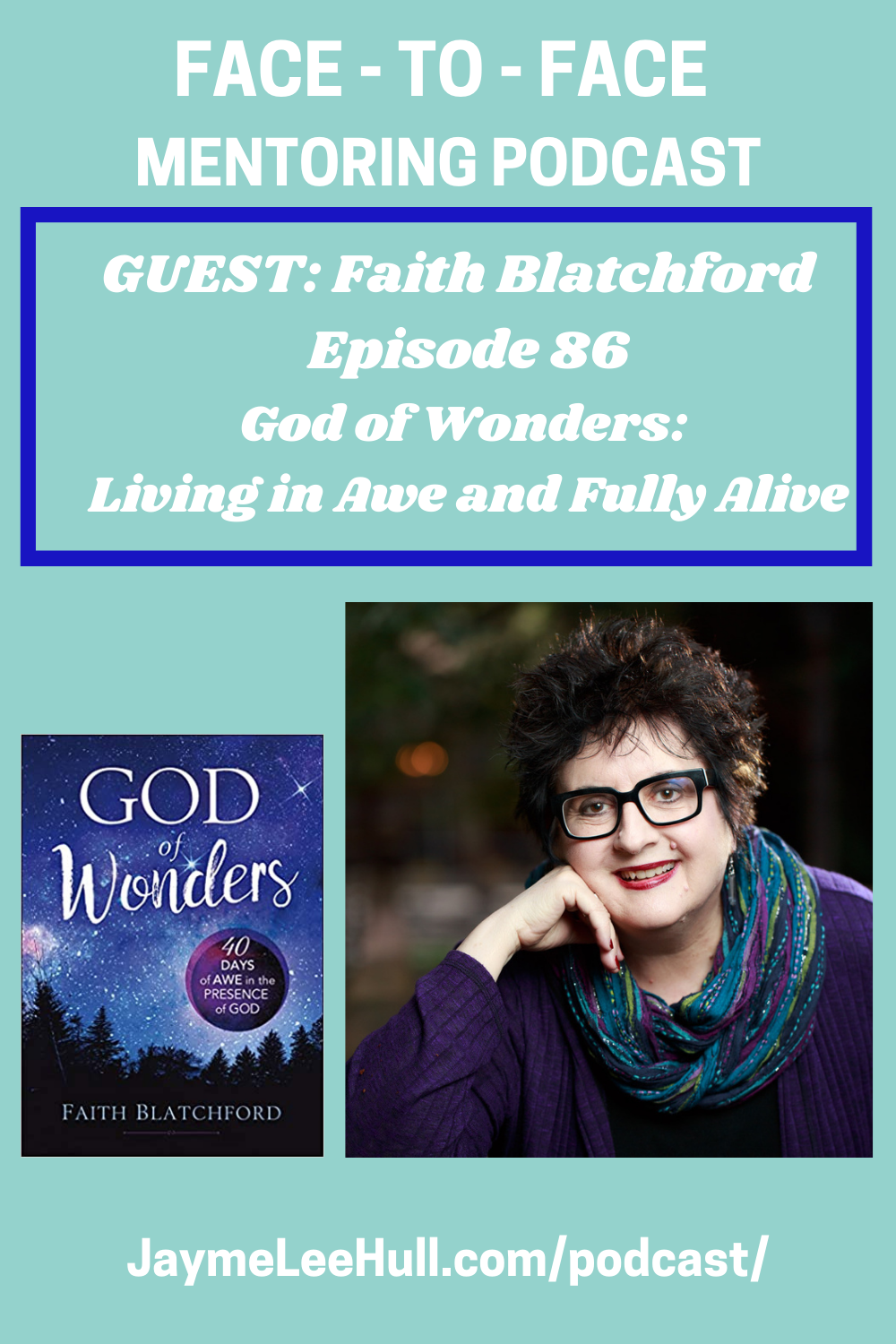 Follow Faith Blatchford at the following sites:
Website – www.faithblatchford.com
Email – faithunlocksdreams@gmail.com
Social Media – Facebook  – Instagram – Twitter: Age to Come
This post contains affiliate links. Clicking on them helps support this ministry at no additional cost to you.  Thanks for your support.