Invest in You!
COMING SOON:
Join a Small Group Coaching Session with Jayme!
Prepare Your Heart and Plan for Christmas 2020 with Group Coaching
There's never been a better time or place to gather together with other Christian women who have a deep desire to grow in their faith.
Join a small group coaching session where you will get the encouragement, teaching, and confidence you need to successfully walk out your faith journey!
Rest assured you are in good hands with Jayme Hull who has many years of experience as a life coach / Mentor!
Restore Christmas Joy Coaching Session description:
You hold it together for everyone else, and no one realizes what you are going through during the Christmas season. In this Coaching Group, we will get back to the real meaning of Christmas and become the real you God created you to be at Christmas and beyond.
Receive the tools and inspiration you need to regain hope and peace at Christmas and all year long with each one of the 8-week group coaching activities, and sessions.
What Are The Benefits of Group Coaching?
For members, group coaching benefits can be appealing as you:
Learn from the insights and experiences of the other members and hear them reflect on the discussion for each session.
Gain wisdom as the group discovers and explores different topics together.
For the introvert, this provides a less stressful environment and more time to pause, reflect, and process the information and insights given.
The lower cost may fit better into the members budget
Join Now
Inside Look at the Small Group Coaching with Jayme
Included In YOUR 8-Week Holiday Preparation Group Coaching Sessions (For Women Only):
One hour weekly live coaching session

Group coaching online will happen on a Zoom Call with face to face interaction and Question and Answer time for each member.

A weekly worksheet

This helps us connect and grow with the weekly group coaching topics.

Access to the Coaching Group Facebook Private Page

You will connect with other Christian Women here.

One FREE 15-minute Discovery Call with Jayme

Introduce yourself and connect before the first day of each Monthly Group session.
Group Coaching vs Individual Coaching
Were you looking for One-On-One Spiritual Direction Coaching with Jayme Lee Hull?  Click the button to start your individual journey as you move forward toward God's direction for your life.
"My life has positively shifted since working with Jayme. She has opened my eyes to possibilities in my life. Her spiritual coaching has drawn me closer to God. I was stuck in my life until Jayme started to encourage me to think differently with guidance from God. I'm blessed!"

Jacquie F., PA Executive, Entrepreneur

Positively Shifted
"Jayme has been my coach/mentor for several years and during that time, she has taught me how to study the Bible deeper and apply it to my life. She has taught me how to encourage my children with love and guidance and teach them what it means to follow the Lord. She has poured Jesus into my life consistently, prayed for me and family and loved me well during the good and bad times. She has showed me what it truly looks like to be a follower of Jesus and love people where they are in life. I will forever be grateful for what she has done and continues to do for me."

Honnie A., Financial Advisor

Invaluable Resource
"It's unbelievable the wonderful ways God has used Jayme in my life to encourage me in my faith, to be a better wife and mother, and to pursue my relationship with Christ wholeheartedly. I am so thankful to have a true Proverbs 31 woman like Jayme to help me 'run with perseverance the race marked out for me.'"

Angie L., TN Wife, Mom and Entrepreneur

Encouraged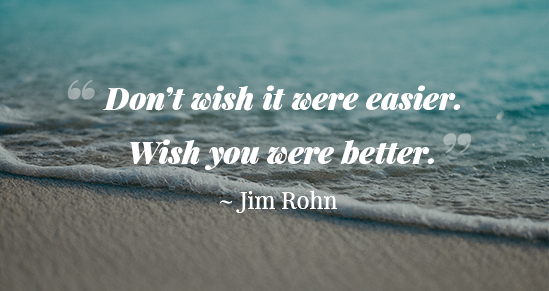 Join Now
Frequently Asked Questions
How Do I Get Plugged Into a Small Coaching Group?
Here is the simple 3 step process to join a small group coaching session.
Click on the Join Now button above this section.
Fill in the registration form.
Make your one-time group coaching fees payment through Pay Pal.
When Will the Sessions Begin?
Session 1: Begins the week of October 26th and ends the week of December 14th
When Are the Group Sessions Scheduled?
We are offering two groups for you to choose from October 19 through December 14, 2020.
Will There Be a Replay Available?
The replay will be available for one week.
Can I Get One-On-One Coaching With Jayme?
At any time you can schedule your own One-on-One Coaching with Jayme on the website Spiritual Direction Page at an additional cost.
If you have more questions, contact Jayme@jaymeleehull.com
Join an 8-Week Group Coaching Sessions
$194.00/8-Week Session
This is a one-time payment of $194.00 that covers the entire 8-Week Group Coaching Session With Jayme.
This one-time investment includes:
One hour weekly live coaching session
A weekly worksheet
Access to the Coaching Group Facebook Private Page
One FREE 15-minute Discovery Call with Jayme
"Life is a classroom — only those who are willing to be lifelong learners will move to the head of the class." —Zig Ziglar