Scripture References for Mentoring Moments
No matter what praise or problem we are facing, God's Word is relevant and gives us hope. We believe God's Word is energetic, alive, active and powerful. The Word of God is truth and gives discernment infused with the power of the Holy Spirit.
Face to Face Book Excerpt
Whether you have a mentor, can't seem to find one, or haven't even thought to look, this book walks you through every aspect of this critical relationship, including: purpose, value, and benefits of a mentoring relationship. Face to Face speaks to the heart of those eager to grow in their faith with expert advice on how to journey well with someone further along the path.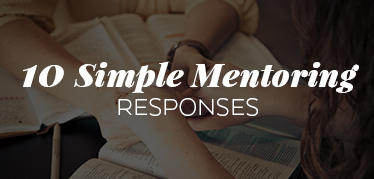 10 Simple Mentoring Responses
When you are listening and communicating in a mentoring relationship your response is very important. Asking good questions and helping the mentee dig deeper into the topic of discussion is a win-win for everyone. This resource will help you in the mentoring relationship to grow and learn more about God's direction and where God is leading them.
Powerful Prayers for Connecting
with God
Sometimes we just don't know what to pray. This resource will help you begin your prayers and lead you into your own heartfelt words and cries to the Lord. May you be brave enough to be vulnerable, strong enough to reach out, and may you meet God in new ways as you connect with Him through the gift of prayer.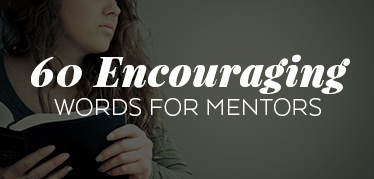 60 Encouraging Words for Mentors
Everyone needs encouragement. This resource is full of words and statements to share with your mentoring relationship or with friends and family. Your encouraging words will be a blessing to all of those who hear you speak, and the blessing will return to you as you see their heart and souls smile and be uplifted.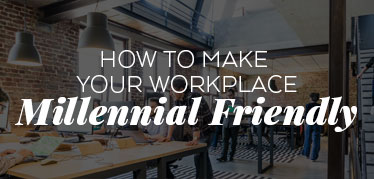 How To Make Your Workplace Millennial Friendly
Millennials are creative and collaborators. They are driven for significance and want to be known. They love the challenge to serve and have incredible ideas to change the world.