Podcast
Listen to Jayme's Face to Face Mentoring Show
Ep.87: Flirting with Darkness with Ben Courson
Face to Face Mentoring Podcast Ep. 87 Show Notes
Ben shares his God Story
What is the root cause of depression?
11 Weapons for Defeating Depression from Ben's new book Flirting with Darkness
#1 Prayer Walks
#2 Scripture Scholar Scuba Gear
#3 The Magic Number of Greatness
#4 Endorphins
#5 Rewrite Your Story
#6 Own Your Oddness
#7 Friendventures
#8 Heaven
#9 El Roi
#10 Let God Love On You
#11 Dreamality
Ben's Advice for Parents of Depressed children and Adult Children: Be slow to speak and quick to listen. Have compassion and listen! Listen! Listen!
Ben prays over you!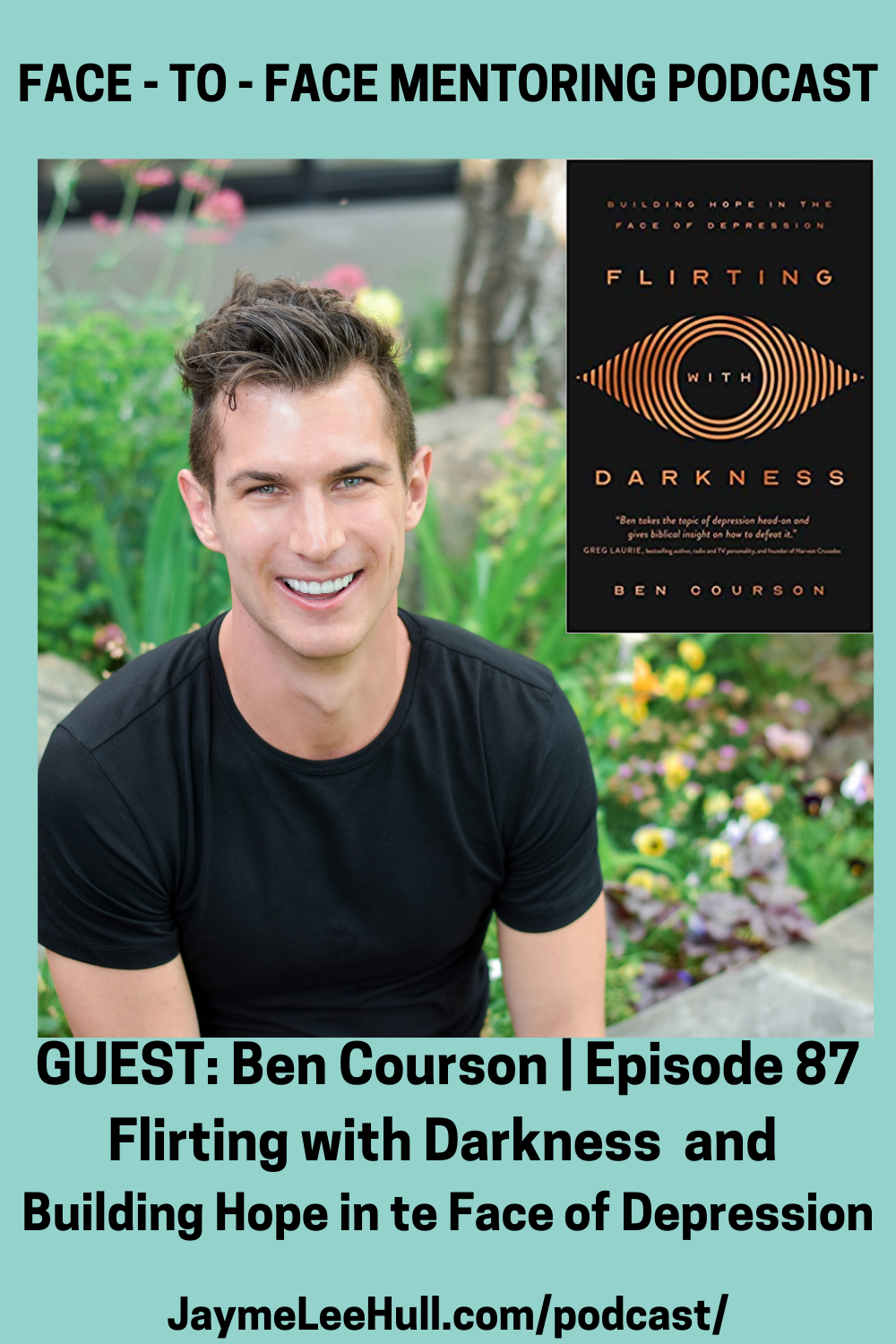 Follow Ben Courson at the following sites:
Website: https://www.bencourson.com
Social Media:
Instagram: @ben_courson
Facebook: bencoursonHG
Twitter: @ben_courson
YouTube: Ben Courson and Hope Generation
This post contains affiliate links. Clicking on them helps support this ministry at no additional cost to you.  Thanks for your support.