Has God brought healing to a specific wound in your heart? He has for me. Yet, just because He has brought healing, doesn't mean that I don't hurt from time to time because of what caused the wound. Healing doesn't equate amnesia. Memories crop and when they do, the Holy Spirit is there once again to do the ministering work of further heart tending. This time of year, the memories crop frequently for me. The memories of what might have been, the labor of grief, and what…rather, who… was lost. The memories spring up, but they do not break me irreparably. No, they can't do that, because God let a new thing spring forth from where there once was a wasteland with cravings of Spring both in nature's season and that season of my heart.
A dear friend of mine is in the season I once was of desperately craving Spring. She wrote about it the other day and I remembered vividly what it was like to stand in her shoes. I hurt for her as I hurt for myself when I stood where she stood. As one who hurt through Winter and hoped for Spring more than anything and finally did see it, I also find myself hoping for her as I hoped for myself.
Have you ever craved tomorrow? I remember craving tomorrow as I labored for almost 8.5 to deliver the small, yet mighty remains of our first child, Manuel Elias. As I labored, my husband put a live stream of London's Tower Bridge on our computer screen for me to see that somewhere in the world, it was already tomorrow. Even as I type 3.5 years later, I blink back tears. The craving for tomorrow was so strong and the further I got into the grief process, the craving for Spring was even stronger.
Have you ever craved Spring? When you walk through life's winters, your soul longs to see color and life again. I've got good news for you today, my friend. Take it from someone who has longed for Spring and sorrowed through Winter: Spring does come. It comes when you let the Maker of the Universe…the One who designed the cycles of seasons…the One who loves you so very deeply and is nourishing hidden growth underneath your wintery grounds to bring forth the beautiful fruits of Spring…it comes when you let Him do His good work in all seasons of your life. Don't resist it.
I love what artist Ruth Chou Simons says, "You don't have to be blooming to be growing." It's true. Even in the winter, when the longing for Spring is the strongest, you can be growing.
Take hope in these powerful truths from God's word:
"The desert and the parched land will be glad; the wilderness will rejoice and blossom. Like the crocus, it will burst into bloom; it will rejoice greatly and shout for joy."
Isaiah 35:1-2
"See, I am doing a new thing! Now it springs up; do you not perceive it?
I am making a way in the wilderness and streams in the wasteland." 
Isaiah 43:19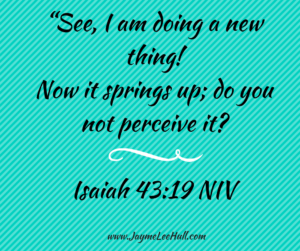 If you're craving Spring from the vantage point of Winter today, take hope. It will come and what's going on underneath the surface of your broken heart will produce more beauty and life in the hands of the Gardener of your soul. Don't give up hope. Keep hoping for Spring, dear one. Hope in the One who leads you through all the seasons. Spring will come.
For more wonderful articles visit Emily's website  http://www.emilypmeyer.com