Why is it so hard to wait on the Lord? Let's discover the 4 powerful things we can do while we wait. Here's the good news. God is working while you are waiting. Learning to wait is essential for your spiritual direction and faith journey.
Some of us are waiting on the Lord for a good result from a health test, or need physical healing. Many of us need a job, deliverance in our finances or God's favor at work to receive a promotion. Others are still waiting on a spouse to grow in their faith or see a child return to God. Even when we can't see it or feel it, remember God is always working.
Do you want to learn what to do while you wait on the Lord? Let's get started.
In today's post, I'm sharing the 4 powerful things to do while you wait on the Lord. You will discover the simple steps in waiting on the Lord and how to hold on to God's peace in the process.
Click To Tweet
I haven't arrived yet, but I continue to ask God to help me learn how to truly wait on the Lord with hope and confidence.
Let's get started.
4 Powerful Things To Do While You Wait On the Lord
Use the W.A.I.T. acronym to help you get started.
W: Watch for the Lord and Pray.
Become a watchman on the wall. Watch to see where God is working and join Him there. Remember to stop and pray at the moment God brings a need to your heart and mind.
Psalm 130:6 "My soul waits for the Lord more than the watchmen for the morning;"
A: Anticipate the Lord to move and answer.
Become a person who waits expectantly in advance, prepared, and counting on the Lord.
Micah 7:7 "But as for me, I will look expectantly for the Lord and with confidence in Him I will keep watch; I will wait [with confident expectation] for the God of my salvation. My God will hear me."
I: Investigate God's Word for yourself.
Read and study Scripture thoroughly. Spend time in God's Word, examine, explore, and consider all of God's commandments and promises. Always seek godly wise counsel on all of your decisions.
The Bible is full of the details of people who had to wait on the Lord. Some of the bible hero's were successful in their journey of waiting on the Lord and others failed the waiting test of life.
Here are a few of my favorite waiting stories we can learn so many great life lessons from:
Abraham and Sarah (Genesis 12-21), Joseph (Genesis 39-50), King David (1 Samuel 16- 2 Samuel 2), Daniel, Ruth. Esther and so many others.
Psalm 119:15 "I will study your commandments and reflect on your ways."

Hebrews 4:12 "For the word of God is alive, active, and powerful."
T: Trust God and give Thanks
Now is the time to trust in the Lord. Don't press the pause button on your life. Keep building your dreams, goals, hopes, and community. We were never created to do life alone. Of course, you have the Holy Spirit with you but you need other believers in your life to fight the enemy. Plug into God and others and share the goodness of the Lord.
Proverbs 3:5-6 "Trust in the Lord with all your heart and lean not on your own understanding. In all your ways acknowledge Him and He will make your paths straight."

Jeremiah 17:7 "But blessed are those who trust in the Lord and have made the Lord their hope and confidence."
What God Says In Scripture About How We Wait On The Lord
Hosea 12:6 continually
Isaiah 30:18 gracious
James 5:7-8 strengthens
Related Post: 3 Psalms To Read in Seasons of Waiting

What Are the Benefits If We Wait On The Lord
Most importantly, when we learn to wait on the Lord we are sitting right in the middle of God's Will for our lives (Hebrews 13:21). Secondly, we will experience God's perfect timing (Ecclesiastes 3:1). Thirdly, we build our endurance (Colossians 1:11) and allows us time to be renewed and rest (Isaiah 40:31) as we wait on the Lord.
I know it doesn't feel like fun to wait on the Lord. But together, let's think of it as an opportunity to grow in our faith and build character.  Remember, while we are waiting the Lord is working.
John 5:17 Jesus said, "My Father is always working and so am I."
What's one thing you do when you need to wait on the Lord? I'd love to hear your God story from you.
To God be the Glory!
Blessings,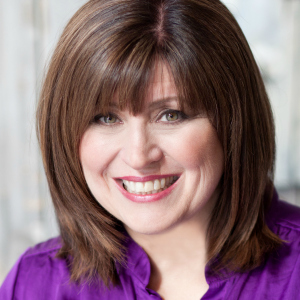 If you enjoyed this, you will love these posts:
What To Do While You Are Stuck In Jerusalem: Six Attitudes You Should Have While Waiting On God
Peace In The Struggle While You Wait
When Waiting Is Part Of The Plan
Your Thoughts and Comments Matter! Leave Your Prayer Request.