Do you know how large the Millennial generation actually is? The records tell us they are the largest section of the entire U.S. population coming in at 83.1 million.
Mentoring Millennials Matter! The next generation is the future of the Christian church! You and I need to invest in time and pour into this generation.
I have 3 Millennial adult married children and a deep passion for their generation. For years I have had the privilege to mentor incredible Christian Millennials who love God and seek to embrace, learn, and grow in their faith. But, the problem is, they can't-do this alone. They need mentors to come alongside them and pour into their lives on a regular basis.
[easy-tweet tweet="Mentoring is when a Christian further along the path in their faith pours into the next generation face to face."]
"Generation after generation stands in awe of your work; each one tells stories of your mighty acts." Psalm 145:4
Be encouraged as you read the powerful reviews on my new book Face To Face.
4 Millennial Professionals
Pricilla Babrick- Millennial Professional Consultant with Chick-fil-A,Inc
"My walk with Jesus has reached new heights because of inviting in the right mentor to speak love and truth into my life. The principles Jayme presents in Face to Face have the power to help you reach your true calling; the calling Jesus has for YOU as His beloved daughter."
Haley Fry- Millennial Professional Worship Leader Nashville TN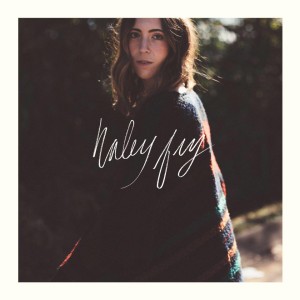 "This book provides an authentic view into the heart of God, the Creator of community. As my friend, Jayme, shares about finding community through mentorship, she also unlocks biblical wisdom that is sure to help you navigate your ever-evolving journey in a way that keeps your purpose at the forefront."
Tamara Moore- Millennial Professional Nashville TN
"Face To Face is an essential tool for the journey of mentor relationships for both Mentee and Mentor.  It walks you through the steps and side steps that come in life, guiding the best way to find, embrace, learn, and grow from a mentor. All while providing  all important reminders of the foundation for which those relationships stand, God."
Ashleigh Whitehorn- Millennial Junior at U. of Alabama and the Chaplain of Alpha Gamma Delta
"Your words and wisdom in Face To Face addressed the questions/worries that I'm encountering, and these chapters helped me tremendously.  I know that this book will reach and change so many hearts, just as it did mine."
Step out! Mentoring will make a huge difference in your life. Order your copy of the book today online and purchase one to share with a friend or mentor. You too can begin the process of seeking and finding a godly mentoring relationship.
Click HERE to read more information on How To begin a mentoring relationship.