Are you running on empty and ready to give up?  Learn how to stop allowing a life of stress to drive you to emptiness and discover a road map to applying God's peace.  The following three steps will guide you through the journey when you are running on empty.
How to Fill Up When You Are Running on Empty
Step 1: Learning To Focus On One Thing
Learning to focus on the Lord in the present helps me to get started on the right path. How about you? What are you focusing on each day? Are you stuck in the past or living in the present? I have found strength when I read God's Word and memorize Scripture that will guide and direct my heart and mind for the day.
We can't change the past. But our God is I AM. Not I Was or I Wasn't. I Will or I May Be. He is in the present eager to mold and shape us, mature, and grow us. Now is the time to take these 3 simple steps when you are running on empty.…
Click To Tweet
"Do not dwell on the past," God admonishes the children of Israel (and us!). " See, I am doing a new thing! Now it springs up do you not perceive it? I am making a way in the wilderness and streams in the wasteland" (Isaiah 43:18-19).
Let's start with this powerful verse from the New Testament and learn to press on to live a victorious life. Learning to focus on the present will be a tremendous help when you are running on empty.
"…But one thing I do: Forgetting what is behind and straining toward what is ahead, I press on toward the goal to win the prize for which God has called me heavenward in Christ Jesus."
Step 2: Filling up with the Right Fuel for Your Heart and Soul
I've made so many mistakes filling up my life with the wrong things. No matter how hard I've tried to do life on my own, my way never satisfies or fills my heart. Over time I've learned that only God's Word and His ways fill me to overflowing. His promises to us will last forever.
Let's look at a few verses that will guide you and me along this journey to a life filled with hope and peace when you are running on empty.
Psalm 119:11 "I have hidden your word in my heart that I might not sin against you."

Psalm 119: 16 "…I will not neglect your word."

Psalm 19:7 "The law of the Lord is perfect, refreshing the soul. The statutes of the Lord are trustworthy, making wise the simple.

Psalm 19:8 "The precepts of the Lord are right, giving joy to the heart. The commands of the Lord are radiant, giving light to the eyes."
Step 3: Placing God First When You're Running On Empty
Before I slip out of the bed I try to say a quick prayer and invite God to be Lord of my day. Whether I have a slow morning or a super busy schedule I know things go well if I begin my day reading God's Word and praying. Some days I only have 7 minutes and other days 37 minutes. I'm not perfect. There are days when I run late and before I know it, I'm running on empty and weary. That's when I realize I've been trying to do life on my own. Can you relate?
I'm thankful we serve a God who is faithful and forgiving. I humbly come to the Lord, ask for forgiveness and spend time with Him again at the end of the day. I love how God holds us in His arms and continues to pursue us. No matter what!
Praise the Lord, His mercies are new every morning!
Following Jesus isn't a self-improvement project. He simply says, Come. Come exactly as you are… stress, mistakes, messiness, and emptiness. Bring Me those fears and doubts that keep your heart in bondage. Fear of missing out. Fear of failure. Fear of being alone. When you are running on empty bring your anxieties and struggles into the light of My presence. I will meet you there. I will heal and transform you.
What's holding you back?
Are you willing to change?
Bring Jesus your weary heart and soul.
Go ahead and try these three simple steps. Focus. Fuel. First.
May you be brave enough to be vulnerable with the Lord, strong enough to reach out to God, and may you meet the Holy Spirit in new ways as you connect to Him each and every day.  Now is the time when you are running on empty to pause and refuel with the Lord.
Related Post: 7 Ways to Recharge When You're Running On Empty
Will you take these three simple action steps? Focus. Fuel. First.
You can trust God at His word. God will never fail on His promises or disappoint you. Seek the Lord today!
If you enjoyed this post, you will enjoy these:
How To Overcome Your Negative Thinking With Truth
Breakthrough the Obstacles To Your Spiritual Growth
Why Spiritual Direction Is Important For Your Life 
I'd love to hear where you are in your faith journey and how I can pray for you.
To God be the Glory,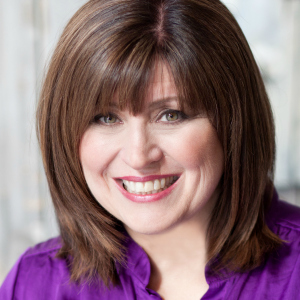 This post contains affiliate links. Clicking on them helps support this ministry at no additional cost to you.  Thanks for your support.