Are you stuck in your negative self-talk? Do you need to change your thoughts? Right now, is a great time to learn how to overcome your negative thinking with God's truth.
Do you know how powerful your thoughts really are? God warns us to watch what we think  in Proverbs 4:23 "Be careful how you think; your life is shaped by your thoughts."
Do you know how powerful your thoughts really are? God warns us to watch what we think in Proverbs 4:23- Be careful how you think; your life is shaped by your thoughts. #JaymeLeeHull
Click To Tweet
Every day I have to work on my own negative self-talk. Over time, I'm learning the power of God's Word and how to apply it to my life.
I'd love to share my discovery and be your guide on the journey to better positive self-talk. Let's get unstuck together and begin a new way of positive thinking.
Let's get started.
Video Note- After posting this video it came to my attention that throughout the recording, I mention the verse reference as Psalm 4:23 instead of Proverbs 4:23. You can only imagine the battle of negative self-talk in my head on this mistake. Yicks! Today, I choose to laugh at myself and continue to learn to depend on the Holy Spirit to work on my negative thinking. Make a note: The Scripture is Proverbs 4:23! Be Blessed!
Finding Spiritual Direction and Overcome Your Negative Thinking
G.P.S. God's Positioning System. As you use a GPS to get direction in the car, use this GPS to find God's positioning in your life.
G. Get Aware. Be Alert
1. 1 Peter 5:8 "Be alert and of sober mind. Your enemy the devil prowls around like a roaring lion looking for someone to devour."
2. Pray and ask God to make you more aware and alert of your negative thinking and bring your thoughts to your attention when it happens.
P. Perspective of God's Truth
1. Psalm 34:13 "Keep your tongue from evil and your lips from telling lies."
2. Write and memorize God's truth. Seek Scripture focusing on your identity in Christ.
S. Speak Uplifting Words
1. Psalm 19:14 "May these words of my mouth and this meditation of my heart
be pleasing in your sight, LORD, my Rock, and my Redeemer."
2. Use uplifting and encouraging words instead of your negative thinking.
How to Break the Habit of Negative Thinking?
• Acknowledge you have the bad habit of negative thinking.
Dialogue: Lord. I know I shouldn't call myself ________. Please forgive me. I need your help. Holy Spirit help me break this bad habit.
• Ask God to help you change your mindset with the Holy Spirit's guidance
Dialogue: Holy Spirit, you are my guide and teacher. Help me replace my negative thinking with God's truth. I choose to change my thinking today.  I will bless Your name because I am a child of God and I am loved. Help me love myself and become the positive thinking person I was created to be.
• Pray and Read God's Word starting with these simple 7 verses below.
Dialogue: Oh God, I believe your Word is truth. You call me your child in John 1:12 and though I have a hard time believing, help me with my unbelief (Mark 9:24).
7 Helpful Bible verses for self-talk:
• Meditate on God's Truth and speak life into your heart, mind, and soul
Dialogue: Dear God, Today I choose to change my negative thinking towards my heart and mind. Help me to think positively with hope and courage from Your Word. Thank you for leading me to a better path of peace and a positive outlook on my life.

3 Helpful Category Lists to Equip You to Overcome Negative Thinking
1. Listen to others God stories for inspiration and hope from Face To Face Mentoring Podcast
2. Connect with godly Christian blogs/websites
3. Read Christian Inspirational Books from Jayme's Book List
I will pray for you to be encouraged and equipped to fight your negative thinking. May God help you become the person He created you to be.
What have you learned from this post as you seek a new mindset and fight your negative thinking? I'd love to hear your God story and what you are learning and applying to your life.
To God be the Glory!
Blessings,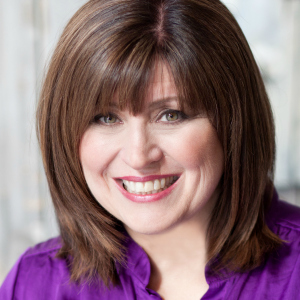 If you enjoyed this, you will love these posts:
Your Thoughts and Comments Matter! Leave Your Prayer Request. 
​