One of my favorite things to do is to meet new people. I enjoy spending time talking and sharing our God stories over a cup of coffee or iced tea. Stories are powerful. I'm convinced that no one should keep their story to themselves. God meant for our stories to be shared.
"So here's what I want you to do. When you gather for worship, each one of you be prepared with something that will be useful for all; Sing a hymn, teach a lesson, tell a story, lead a prayer, provide an insight." 1 Corinthians 14:26
Back during my college years, while I was a struggling student and searching for answers to my questions, someone took the time to stop and share their God story with me.
All it took for my life to be changed forever was for that one person to share, and for a second person to step up and become my Mentor. The answers to my questions didn't come immediately but I was no longer alone. My mentor walked alongside of me in both the good and bad times as we shared our stories with each other.
I want to invite you to watch the video below of my millennial friend, Hannah, as she shares her God story. I know you will be encouraged and inspired by this message of hope and that you'll learn the importance of pouring your life into others through a mentoring relationship.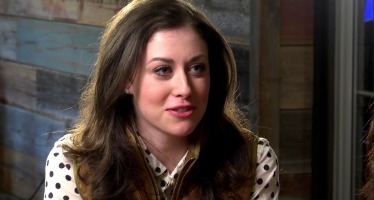 So what about you?
Regardless of what you've gone through in the past, or your current circumstances now, your story matters! As long as you are still breathing there is hope. Someone needs to hear your story.
[easy-tweet tweet="Sometimes God redeems your story by surrounding you with people who need to hear your past so it doesn't become their future. —Jon Acuff " user="@JaymeHull" hashtags="Story, #Mentoring"]
As believers in Christ, we can be encouraged, because God wants to use us as the hands and feet of the Gospel. Let's be authentic and share our stories so the world will say, "I want what they've got!"
The next generation is watching and searching for answers to the problems of this crazy world. We need to spend time with them face to face. Instead of criticizing them, let's come alongside of them and invite them on our adventure of faith.
We need to make our faith inviting, interactive and relevant. Never underestimate the power of Christ's love. You can changes lives when you begin to listen more to others and SHARE YOUR STORY.
Click here http://thelife.com/challenges/share-your-story to learn more on how to prepare your God story!