The man who wanted him dead slept within a sword's length of the innocent fugitive.
"Today God has delivered your enemy into your hands," the fugitive's companion whispered. "Now let me pin him to the ground with one thrust of the spear" (1 Samuel 26:8).
The opportunity to end his years as a fugitive, scurrying from cave to cave, never knowing where or when he'd be attacked lay before David like a sparkling jewel on black velvet. Had God indeed orchestrated this encounter, as David's nephew Abishai suggested?
David saw the gleam of triumph in the younger man's eye. Abishai lifted his spear.
David grabbed it. "Don't destroy him!"
Abishai's eyes widened in surprise, then clouded with confusion.
"Who can lay a hand on the Lord's anointed and be guiltless?" David asked, his voice quiet, but his tone sharp. "The Lord himself will strike him. … But the Lord forbid that I should lay a hand on [King Saul]" (vv. 9-10).
Whether or not Abishai agreed with David's position, he obeyed his uncle that night. He didn't slay Saul then or on any other occasion that may have presented itself.
We don't usually view David as a mentor, but throughout his life—both before he was king and during his reign—he mentored those under his authority. On the night he and Abishai crept into King Saul's camp, David displayed attitudes that every Christian should model.
First, he advised Abishai to act according to God's known will.
God had placed Saul on Israel's throne. It was God's job to remove Saul from that place of authority—not David's, not Abishai's. Murdering someone was against God's law, and killing a man—even an enemy—while he slept was cowardice, not bravery.
Second, David showed Abishai that opportunity doesn't always signify advisability.
Abishai assumed that opportunity granted permission for action, but David recognized that opportunities were sometimes tests of obedience. Because he knew murder was contrary to God's law, he resisted an action that seemed logical and advantageous.
Third, David relied on God's absolute sovereignty and inherent goodness.
He understood that God would take care of Saul in His own time: "either [Saul's] time will come and he will die, or he will go into battle and perish"—which is exactly what happened. David chose to wait, knowing God would bring about His will eventually. David also counted on the truth of God's promise to make him Saul's successor.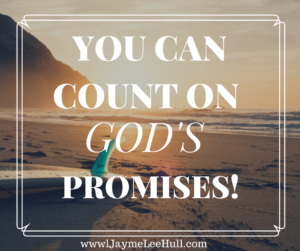 Whether one nephew or ten thousand citizens are watching us, these three principles will help us become the people God designed us to be.
In what way can you exemplify these principles today?
Act in accordance with God's known will.
Recognize that opportunity doesn't always signify advisability.
Rely on God's absolute sovereignty and inherent goodness.
Take the Next Step:
Read 1 Samuel 26. Ask God to show you specific ways to model David's behavior in your relationships.
For more information and blogs by Denise visit http://www.digdeeperdevotions.com/about-denise/