What makes it hard to yield to others? I'd been sick the week before. By evening I felt like a vampire had sucked the life out of me. Yet, I struggled to submit to my husband when he asked me to stay home from an event I'd helped to plan.
Larry's request wasn't arbitrary. He wanted to protect me. Despite his good intentions, I wrestled before yielding.
I had recently listened to John Milton describe Eve's naïveté in Paradise Lost. Milton presented Eve as a captivating beauty who needed safeguarding. He described Adam warning Eve as she set out to explore. Eve dismissed her husband's warnings. Milton's Eve seemed more like a young child than an adult woman—a bit insulting to modern-day women—but then she fell for the serpent's lies.
I thought about Larry's request. "Please stay home. You're going out of town next week. I saw two people today who got sick with something worse soon after their original illness."
Perhaps he could see something I couldn't. I consented.
The Bible says, "Submit to one another out of reverence for Christ," (Ephes. 5:21 NIV). So why do we resist submitting to each other? When Larry first asked me, I had two opposite reactions. One side of me felt insulted. The other side felt protected.
I resisted because—
My flesh said:
I'll look weak
I'll disappoint others
I'm not a child
I can make my own decisions.
But my spirit said:
Larry isn't trying to control you.
Let him protect you.
His thoughts are wise.
Submit means: to yield to one's admonition or advice. So how do we know who yields to whom?
A young friend was living overseas when his premature baby was born. Far away from family he assured everyone they were fine and it would be better for everyone to come after the baby left the hospital. His mother-in-law said, "You are far from fine. I'm coming!"
Afterwards, he admitted, "We hadn't realized how much we were struggling until she eased the load. We're so glad she came."
Some questions to consider: 

Is this person in a position of authority and sees a bigger picture?
Are their intentions in line with God's interests? (Are they seeking the higher good and not trying to manipulate or control for their own purposes?)
Could they see and know things I'm missing?
Proper yielding demonstrates wisdom (James 3:17). Sometimes others can read our needs better than we can. Like a yield sign, their input warns and protects. Other times they may need our counsel—hence the need to "submit to one another."
" But the wisdom from above is first of all pure. It is also peace loving, gentle at all times, and willing to yield to others" (James 3:17 NLT).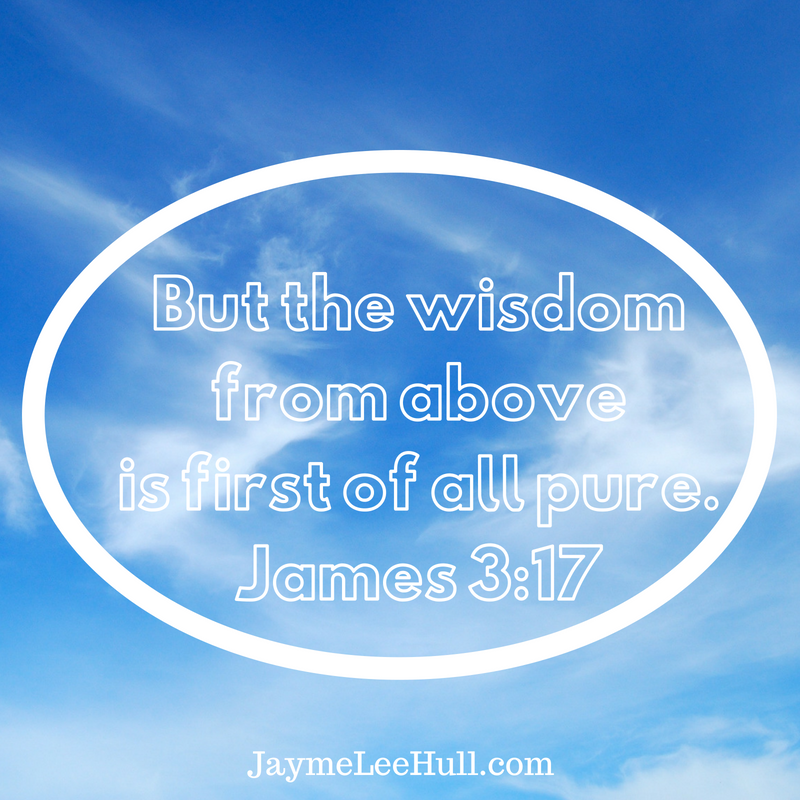 Bio: Debbie W. Wilson is an ordinary woman who has experienced an extraordinary God. Drawing from her personal walk with Christ, twenty-four years as a Christian counselor, and decades as a Bible teacher, Debbie speaks, writes, and coaches to help women discover relevant faith. She is the author of Little Women, Big God and Give Yourself a Break. She and her husband, Larry, founded Lighthouse Ministries in 1991. Share her journey to refreshing faith at her blog. www.debbieWwilson.com