Are you struggling to figure out how to have peace in God's presence? So many of us are fighting fear, depression, uncertainty, and loneliness these days. All we need is a little encouragement. Learning how to be fully present with the Lord is essential for your spiritual direction and faith journey.
When we spend time in the presence of God mountains move, our hearts receive His lovingkindness and God's covenant of peace will not be shaken. (Isaiah 54:10)
When we spend time in the presence of God mountains move, our hearts receive His lovingkindness and God's covenant of peace will not be shaken. (Isaiah 54:10) #JaymeLeeHull
Click To Tweet
I'm still learning to seek the Lord in new and fresh ways. Every day is a step closer to God and growing in my faith. As the days and times become more intense, I find myself needing more and more of God in my life. I desperately need to have His peace and protection over my heart and my family.
How about you?
Let's get started.
3 Helpful Steps to Peace and Protection in God's Presence
Step 1: Praise the Lord – Psalm 22:3 "God inhabits the praise of his people."
Sing and Play Praise Songs: You will be blessed as you walk in obedience when you sing. (Colossians 3:16 and Ephesians 5:18-19 and Psalm 59:16)
Prayer silent and aloud: This will bring you closer to God and into His presence. (James 4:8 and Psalm 145:18 and Hebrews 14:6)
Lift Your Hands: Brings humility, repentance, rejoicing into our lives. (1 Timothy 2:8 and Exodus 17:11 and Lamentations 3:41)
Step 2: Plan: Yes, we will have trouble in this life but we also have Truth. Plan for both!
Trouble: As we remain in Him, we will have His peace. Psalm 46:1-2 "God is our refuge and strength, a very present help in trouble. (John 16:33 and John 14:27 and Psalm 9:9-10)
Truth: John 14:6 tells us Jesus is truth. Above all, we need to remember that Truth is a person, Jesus Christ. (1 John 5:20 and 3 John 3-4 and John 8:32)
Step 3: Presence: How to be fully present in God's presence.
Get rid of all your distractions (Hebrews 3:1)
Be intentional (Isaiah 26:3)
Be still (Psalm 46:10)
3 Helpful Category Lists to Equip You in God's Presence
Listen to other Believers God stories for inspiration on Podcast Shows
Connect with godly Christian Blogs/Websites
Read Christian Inspirational Books (A few recommendations from Jayme's 2020 book list)

3 Ways to Begin with Prayer in God's Presence
1. Firstly, sometimes we are distracted and hindered in our prayer time with God. May I suggest you begin your time with God by turning off or placing all your digital devices in the next room.
2. Secondly, many people are physically present with God in prayer but have not included their focused heart, mind, and soul. In order to receive the blessings of being in God's presence, we will need to be still, pause, and be engaged with him mentally and spiritually.
3. Finally, we can invite the Holy Spirit into our life and give Him full permission to move and speak to our heart and soul in a mighty way. When we spend intentional time in God's presence, we are changed and slowly become the person God created us to be.
Be encouraged. You are now equipped with a few skills to grow in your faith and hear from the Lord on your spiritual direction and decision making.
I'm so thankful you've joined me here. I am praying for you to be encouraged and equipped to grow in your faith.
What have you learned from this post as you seek peace and protection in God's presence this week? I'd love to hear your God story and what you are learning and applying to your life.
To God be the Glory!
Blessings,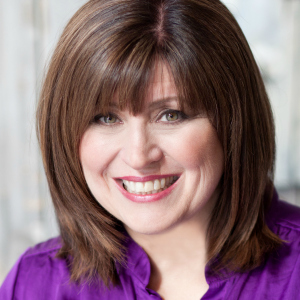 If you enjoyed this, you will love these posts:
Why Memorizing Scripture Matters and How to Get Started
4 Powerful Things To Do While You Wait On the Lord
How To Strengthen Your Faith and Resist Your Doubts
Your Thoughts and Comments Matter! Leave Your Prayer Request. 
​