"Ok, God. I'm still waiting." Does that sound familiar? "I know you are listening to my prayers God. So…. how long is this going to take."  Maybe you've been praying for something for a very long time and decided to live with the struggle until God answers your prayers. What do we do with that difficult four-letter word? WAIT.  Today we will see what to do while waiting on God to have peace.
What To Do While Waiting On God According To Scripture
When life throws me difficult questions, I always turn to the real source of truth and answers.  Today is no different.  What does the Bible say about waiting on God?  As we ask, "what to do while waiting on God," we have to start in His Word.
Over the years, my Mentor taught me a simple truth about waiting for God. Waiting on God is a verb, it requires action according to the scriptures.
"Those who wait on the Lord will renew their strength; they shall mount up with wings like eagles; they shall run and not grow weary; they will walk and not grow faint." Isaiah 40:18 
Waiting On God Is Easier Together
Have you ever noticed a theme in the stories about waiting on God in the Bible?  Community.  I challenge you to Google waiting on God Scriptures and see that when it was done well the waiter was never alone.
You and I do not have to do life alone.
We can spend time with God and other believers.  A godly mature Christian mentor goes a long way to help you learn how to grow in faith while you wait.
My mentor took the time to show me how to actively wait on the Lord. I learned how to hold on to His hope and joy to live my life. This concept was new to me and a huge life changer.
A Mentor Can Help
Do you have a mentor? Do you know someone who is mature and daily growing in their relationship with Christ? Ask God to bring into your life a godly mentor who will help you grow into the person you were created to be.
Are you are a strong mature follower of Christ? Will you be the one to step forward and begin to mentor another new believer? Be encouraged. You are the one God is looking for!  The win here is that as you serve in your calling to mentor others, God brings such peace while you wait.
Related Post: 5 Sure-Fire Ways for Finding Peace in the Storm
What Do You Do While Waiting On God?
How do you patiently wait on God?  God in his wisdom and mercy allows us to choose how we live while we wait – in the meantime.  This quote says it best:
"How will we live in the space between our prayer to God and the answer on earth? Does the meantime rob us of joy? Does it steal our peace and dilute our faith? Does it distract our focus?

God wants so much more for us than living from freak-out to freak-out. I like the idea of living from peace to peace…" *A Woman Who Trusts God, by author Debbie Alsdorf
When it comes down to handling our struggle with waiting on God, we have two choices.
Do nothing
Watch in the wait
Related Post: 4 Powerful Things To Do While You Wait on the Lord
Choice #1: We Can Do Nothing
Honestly, we all ask, "what should I do while waiting to not lose my mind?" The simplest plan is to do nothing.  This is the passive answer to waiting.
Do nothing and sit around as time passes away and so does our hope, joy, and energy. If we aren't extremely careful we can slip into anger, bitterness, doubt and so much more if we choose to do nothing while we wait on God.
Or…
Choice #2: We Can Watch in the Wait
Watching while we wait is the expectant answer to waiting. With this choice, we are:
Watching for God to answer in His timing and not yours.
Living in anticipation of knowing God will answer and show up.
Looking forward to His divine plan.
Believing He really does have a great plan for our lives because He does.
"For I know the plans I have for you," declares the Lord." Jeremiah 29:11
Benefits of Waiting on the Lord
You may be distracted and begin to struggle while you wait on the Lord.  If you are patient, worry, anger, and fear will not be your only focus as you wait. Slowly the discouragement and depression will begin to lift and you will get a glimpse of God's hope, peace, and joy.
As you wonder what to do while waiting on God, and you lean into Him rather than doing nothing, you will feel His peace. Peace is a benefit of waiting on God.  Not just a peaceful feeling, but God's peace that passes all understanding.
Related Post: The Blessing of Praising God During Difficult Times: Stillness
Consequences of Not Waiting on God
Also, there are real consequences of not waiting on God.  Just like you, I have experienced difficult and desperate times waiting on God, but God has always been faithful. He has never forgotten me nor abandoned me.
Unfortunately, I've tried both choices #1 and #2. The do-nothing choice was terrible and painful. I had to learn the hard way. Since the journey was a disaster, I begged the Holy Spirit to help me choose to watch for God in the waiting and keep moving forward. With each struggle, I have to continually tell myself to focus on God's power and faithfulness to move forward.
Consequences are not always bad.  Through failing at waiting, my faith grew and I learned that watching while I wait is far and away the best choice.
What Can We Do to Help Us Watch in the Waiting?
Now that you know what to do while waiting on God, (watch for God) let's dig a bit deeper.  Watching for God may seem very passive to some, but there is much to do while watching.
The first thing I've trained myself to do is memorize a Scripture verse or worship song and repeat it over and over in my mind until I can finally move forward.
Waiting on God Scriptures
If you don't have a specific verse memorized right now to get you through the waiting, you are welcome to try two of my favorite waiting on God Scriptures. (I promise, it is never too late to memorize verses and songs.)
"But as for me, I will look to the LORD; I will wait for the God of my salvation; my God will hear me." Micah 7:7 

"Let us not grow weary in doing good for at the proper time we will reap a harvest IF WE DON'T GIVE UP!" Galatians 6:9 
More Resources For Waiting On God
Here are a few additional resources I recommend for encouragement and hope while you wait on the Lord!
Song: "While I'm Waiting"
Brand new book release: The Comeback by Louie Giglio*
A Devotional book "RICH" in God's truth: Waiting On God by Andrew Murray*
Have Peace Knowing What To Do While Waiting On God
Maybe you wonder, "What is God doing while we wait?" Blessing you.  Be encouraged as you seek the Lord. There is hope for those who wait on the Lord!
Isaiah 30:18 "blessed are all those who wait for him."
There is an amazing blessing as you wait on the Lord.  He grows your faith, He strengthens your relationship with Himself.  God is masterful at using our waiting time.
The choice is up to you about what to do while waiting on God. Will you do nothing, or watch for the Lord as you wait? Today is the day to renew your trust in God while you wait and continue to move forward in your faith.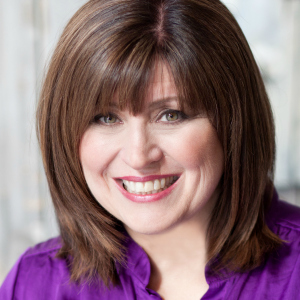 If you enjoyed this, you will love these posts:
*