Do you struggle to stay on the right path? Do you find it easy to be distracted by the noise in the world today? The simplest things can pull you right off the path.
How do we stop struggling and start walking forward on the right path with God?
A friend of mine shared her dream with me recently to one day hike the entire Appalachian Trail. The Appalachian Trail is roughly 2,180 miles in length and journey's through 14 different states in America from southern Georgia to the northern tip of Maine.
Now that is a long path to take!
The trail has incredible views of God's creation, mountain peaks, lakes, creeks, and beautiful waterfalls. She created a plan to help prepare for her dream hiking trip. She bought the right hiking shoes, gear and periodically walks short trails to build stamina and stay in shape for the future dream journey. Sounds like a good idea.
Give careful thought to the paths for your feet and be steadfast in all your ways. Proverbs 4:26 (NIV)
Click To Tweet
Let's apply this Hiking Approach to how we can walk with the Lord on a daily basis!
Steps to Keep You on the Right Path
1. Download a Topographical Map
Read God's Word. God does not desire for us to struggle through life without direction and purpose. He gave us His Word to guide us every step of the way. All we need to do is open it and begin to read the instructions. Isaiah 55:11
2. Hike With A Buddy
Find a godly Mentor. God does not desire for us to do life alone. A godly mentor is someone who is mature in their walk with God and can guide you on the right path as you do life together. Proverbs 15:22
3. Sign-In Stations
Connect with a Christian community. The Appalachian Trail has certain locations you can sign in so others know your location and that you are safe. We need to spend time and share our lives with others in the Christian community in the same way. A safe place with people that love you, accept you, and will encourage you to grow in your walk with Christ as you are obedient to God's Word. 1 Peter 3:8
4. Stop, Look and Listen
Take time to Pray. We live in high tech, crazy busy world that has many distractions. Taking time to unplug from the technology and reconnect with God is crucial to our faith. When we listen…God speaks. When God speaks…lives change. When we obey God…God acts. When God acts…lives change. Philippians 4:6-7
5. Help Others
Search for ways to help others along the path. The world wants to deceive us to think that life is all about us. That is completely wrong. Search for a way to reach out to others and help someone finally get on the right path. Be God-focused and not self-focused. This is a positive step to defeat depression, sadness, and boredom. 1 Peter 4:10
Related Posts: Three Ways To Follow God When The Path Isn't Clear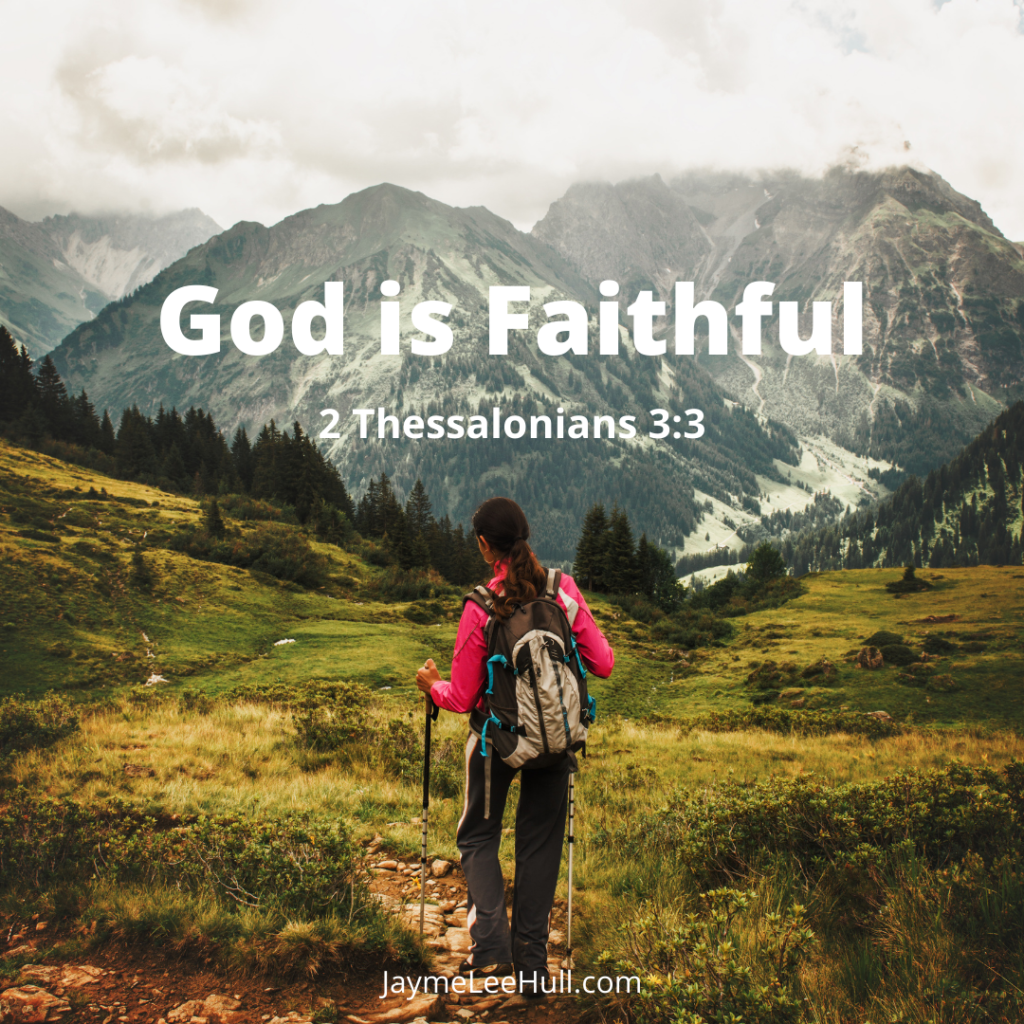 The Journey on the Right Path
God is Faithful. We can trust God with all of our heart, mind, soul, and body. God is not trying to make His purpose and plan for our lives a mystery. He has given us the Holy Spirit and the Word of God to help us along the path with every step we take.
Related Posts: Lord, I Don't Know What To Do
Be encouraged! Today is a great day to begin the journey on the right path with God. Join me in reading from the book of Psalms or Proverbs each day for wisdom, peace, and strength. Seek the Lord while He may be found.
Is the Lord speaking to you and leading your heart in a new spiritual direction?
Share your story in the comments below and watch how the Lord will bless you as you bless others.
Let's pray for the Holy Spirit to keep us on the right path with God.
Thank You, Lord, for revealing how much You love me and will provide for me. I can have peace about my future because You have the future in Your hands, and the best is yet to come. Help me live a refreshed and hopeful life where I am right now. I want to always walk in the assurance of Your love for me. Please keep me on the right path. You have done so much for me, and I want to live my life for You. All that needed to be done for my salvation was done on the cross. Use me to lead others to You. Use my hands, feet, or mouth to make a difference in this world. For Your Glory! In Your precious name, I pray, amen!
If you enjoyed this post, you will enjoy these:
Top 10 Best Helpful Tips for the Christian Mentor Getting Started
Why Spiritual Direction Is Important For Your Life
How To Strengthen Your Faith and Resist Your Doubts
To God be the Glory,