What do you worry about the most on a daily basis?  Is it your future, family, career, finances, health or …?  Our job as followers of Jesus Christ is not to seek God's will but to seek God first.
Our job as followers of Jesus Christ is not to seek God's will but to seek God first. How are you doing with that?
Click To Tweet
Why Seek God First?
It is important to seek a deep personal relationship with Jesus Christ on a daily basis in our one-on-one time alone.  When we do that with Him in prayer and Bible reading we will learn and begin to know the heart of God and His will for our lives.  That is why what matters most is to seek God first.
What Bible Verse Is Seek First the Kingdom of God?
"Seek first His kingdom and His righteousness, and all these things will be added to you." Matthew 6:33
Matthew 6:33 is the seek God first Bible verse but there are so many Scripture about seeking God first.
What the Bible Says About Seeking God?
God has a purpose for our lives and His will is not a mystery or hidden treasure that is hard to understand or recognize.
"For we are God's workmanship, created in Christ Jesus to do good works, which God prepared in advance for us to do." (Ephesians 2:10 NIV)
God is concerned with who we are in Christ, not how we are doing His will.
There is nothing hindering us from being obedient to God except ourselves.
When we are obedient to God, then He reveals Himself to us as He has promised over and over again in His Word.
God's plan and purpose for your life is bigger and better than you can even imagine but you must seek Him first before things can be added and purpose can be revealed.
Related Post: God's Plan for Your Life IS Connecting the Dots

How Do I Seek God First?
You may be asking, "So how do I seek Him?"
Start right now with making time for the Lord. You will never find time for Bible Study and prayer, you will have to make time for the Lord.
What does it mean to put God first? Some seek God first in the morning, but the most important thing is to make time sometime during the day to meet with Him.
Here is a guide for your quiet time to get you started. Print this out and let's get started! *(form)
Start a Quiet Time With God to Seek God First
"Fix my eyes on Jesus" Heb. 12:2
How do you give God the first priority?  Seek first the kingdom of God, meaning you seek Him intentionally.  I make an intentional time with God by using the 5 W's and H Method.
Related Post: How To Have A Consistent Quiet Time with God
Remember the 5 W's and H
What

is a Quiet Time?

A Quiet Time is one-on-one with God alone.  Seeking God first is personal and private.

Why

have a Quiet Time?

You seek the kingdom of God first to learn how to know God.

Where

do I have a Quiet Time?

Select a special location and body position to be alert and focused while seeking God?

Who

attends my Quiet Time?

Just me and God are a part of this special time.

When

should I have a Quiet Time?

YOU WILL NEVER FIND TIME FOR GOD, YOU WILL NEED TO MAKE TIME FOR GOD! Be persistent, Stick to it, Get on a Regular daily Basis to meet God.  Learning how to seek God first will require intentionality.  Make HIM a priority!

How

do I do this?

Make half of your time praying and the other half reading God's Word only and you will grasp the true seek God first meaning.
Related Post: How to Read The Bible Daily Consistently & How to Study Bible Characters and Their Stories
5 Ways To Start With Your Quiet Time
What does it mean to seek God first?  Time with God is intentional and relational!  Spending time in God's Word will change your life, but knowing where to start can be challenging.  Here are my top tips to begin a quiet time.
Start with Prayer

Hebrews 12:2/ Psalm 5:3/ Psalm 119:18

Read God's Word

(Mark in your Bible, write in a journal) Isaiah 55:8-11/ 2 Timothy 3:14-16
READ. LISTEN. WAIT. ALLOW GOD TO SPEAK TO YOUR HEART.  I Samuel 3:21

Be Obedient to what God has said in His Word and to your heart 
Close in prayer 

Matthew 6:6/ Matthew 7:11/ John 15:7-8/ John 16:24

Make the decision to live it all day long
Great Books of the Bible To Start Reading
Here are a few suggestions on Books of the Bible. Have a purpose, don't be random.
Psalms and Proverbs:

Wisdom, peace, comfort, security, how to deal with fear, etc

James:

the tongue, dealing with trials and temptations

Philippians:

Joy in all things

Ephesians:

Spiritual Warfare

Timothy:

about your youth

Hebrews:

God's promises fulfilled, God intercedes

I Corinthians:

 love, wisdom

II Corinthians:

how to survive suffering

Romans:

 salvation, identity, choices

Ezekiel:

warnings, repent, refresh

Nehemiah:

 leadership, remembering
Some additional passages that can help you get started:
John 3:16
Philippians 4
Isaiah 40
The book of Proverbs
Romans 6
Matthew 6:33
Prayer To Seek God First
Lord,
Please forgive me for neglecting to spend time with you alone in prayer and Bible Study. Help me to start immediately spending time seeking You as my Savior and Lord of my life. Speak to me as only You can do. I love you Lord and need to be in Your presence. Holy Spirit move in my life in a way that gives me peace, comfort and wisdom for my life.
In the name of Jesus Christ, I pray,
Amen
Will You Begin To Seek God First?
The first step to experiencing God in a real way is to first seek Him face to face. As you grow in your faith and time with God all the other things will be revealed to you in God's ways and timing.
Today is a great day to be encouraged and start meeting God on a daily basis; seek God first and see all the other pieces of your life fall into place.
"The Lord Almighty has sworn, "Surely, as I have planned, so it will be, and as I have purposed, so it will stand."

(Isaiah 14:24 NIV)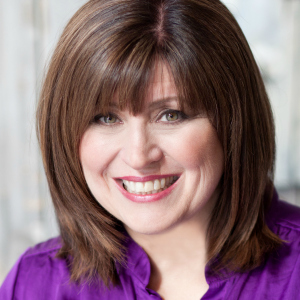 If you enjoyed this, you will like these posts: